Power Up Your Savings
With Power Eco
Total Home Solution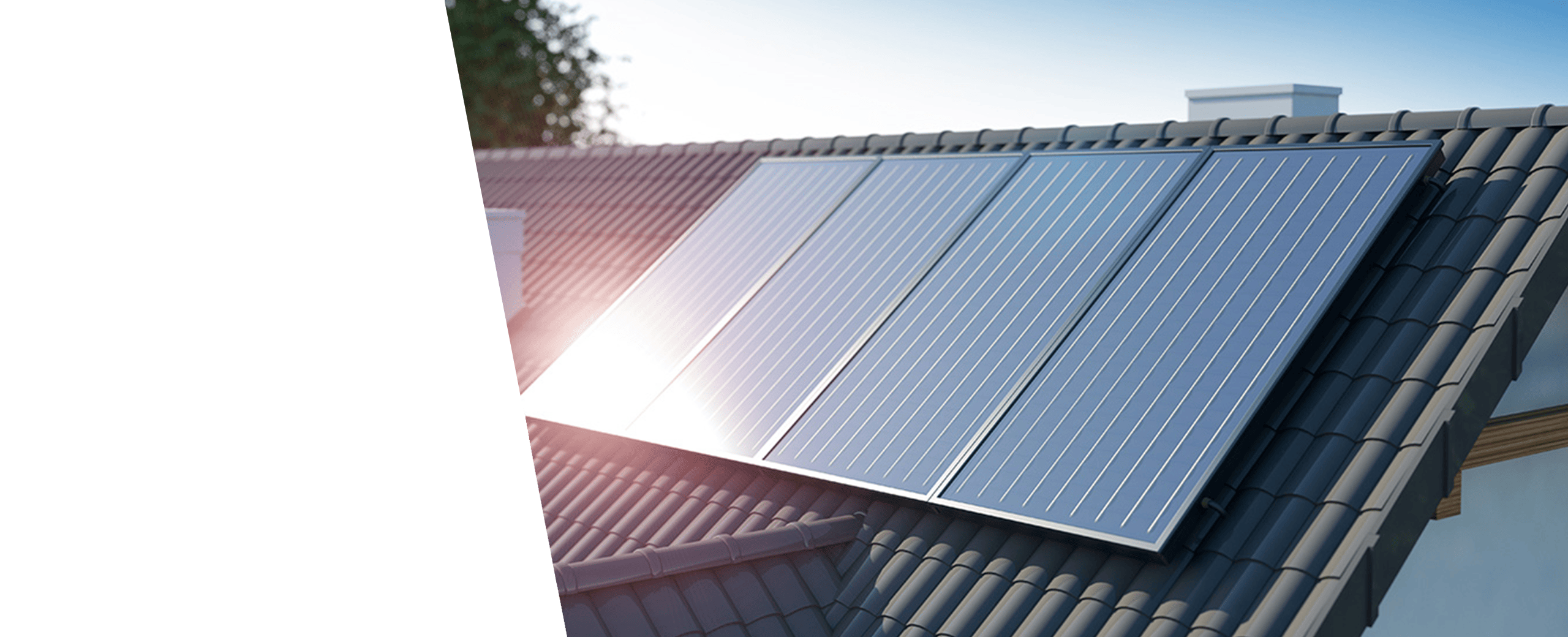 WE ARE HERE TO MAKE THAT CHANGE.
---
Let Geneco be your partner in your journey for a sustainable lifestyle. We provide a full suite of solutions from Solar Panels installation, financing to helping you complete your eco-journey with our green plans.
Have a yearly CO2 offset of up to 9,300kg
Save up to $4,600 a year by generating your own electricity
Enjoy up to $1,000 Geneco bill rebate
Add on our green plans to be even more eco-friendly
HOW DOES IT WORK?
---
As light from the Sun hits the surface of the solar panel, electricity is produced and transmitted to an inverter in the form of direct current (DC).
The direct current (DC) electricity will then be converted by the inverter to alternating current (AC), the electricity that powers your home.
The amount of electrical energy generated by the panel will be monitored by the meter and any excess energy produced will be fed back to the power grid.
In addition to getting your home powered by solar energy, you can also bundle with our green plan to be completely eco-friendly.
HOW MANY SOLAR PANELS ARE NEEDED FOR MY ROOFTOP?
---
The number of Solar Panels required are based on your rooftop size and with a large system, you can offset up to 9,300kg worth of CO2 yearly which is equivalent to the annual CO2 absorption by 462 rain trees*!
What's more, besides saving the environment, you can also enjoy massive savings of up to $4,600!
SMALL SYSTEM
---
Rooftop size: 40sqm
No. of solar panels: 10
MEDIUM SYSTEM
---
Rooftop size: 80sqm
No. of solar panels: 20
LARGE SYSTEM
---
Rooftop size: 140sqm
No. of solar panels: 50
Figures are based on estimates. Actual results may vary.
*Data from Singapore Power
Geneco
Grab up to $1,000 bill rebate
DBS
Greater savings with DBS Green Renovation Loan

Have your heart set on installing solar panels on your roof? Let us make it easier for you by offering up to $1,000 rebate on your Geneco electricity bill.
If you are not a Geneco customer yet and wish to receive this benefit you may proceed to sign up for any of our plans.
Terms & conditions apply
The promotion is valid till 30 December 2022 only.
Refer to full terms & conditions here.
Geneco reserves the rights to amend these terms & conditions of the promotions from time to time without prior notice and without liability.

Live sustainably and save with DBS Green Renovation Loan!
Give your home a sustainable makeover from as low as 3.68% p.a. (EIR 4.42%).
Thinking of installing a solar panel? Let DBS Green Renovation Loan help make your eco-friendly home wallet-friendly.
Valid till 30 June 2022. Sign up now!
Find out more
WANT TO FIND OUT MORE?
---
Simply fill up the form below and our friendly agent will be in contact with you within 3 business days.